Class Times, Calendar & Events
Children's Class Times & Locations
Foundation

Monday – 4:30pm – Clover Hill Studio
Tuesday – 4:15pm – Jessopp Road Studio
Friday – 4:15pm – Jessopp Road Studio
Intermediate

Monday – 5:00pm – Clover Hill Studio
Tuesday – 5:00pm – Jessopp Road Studio
Friday – 5:00pm – Jessopp Road Studio
Advanced

Monday – 5:30 – Clover Hill Studio
Tuesday – 5:30pm – Jessopp Road Studio
Friday – 5:30pm – Jessopp Road Studio
Masters

Tuesday – 6:00pm – Jessopp Road Studio
Friday – 6:00pm – Jessopp Road Studio
G = Grading for Foundation/Intermediate – G All = Full school Grading – W = Workshop (adults only) – BH = Closed for Bank Holiday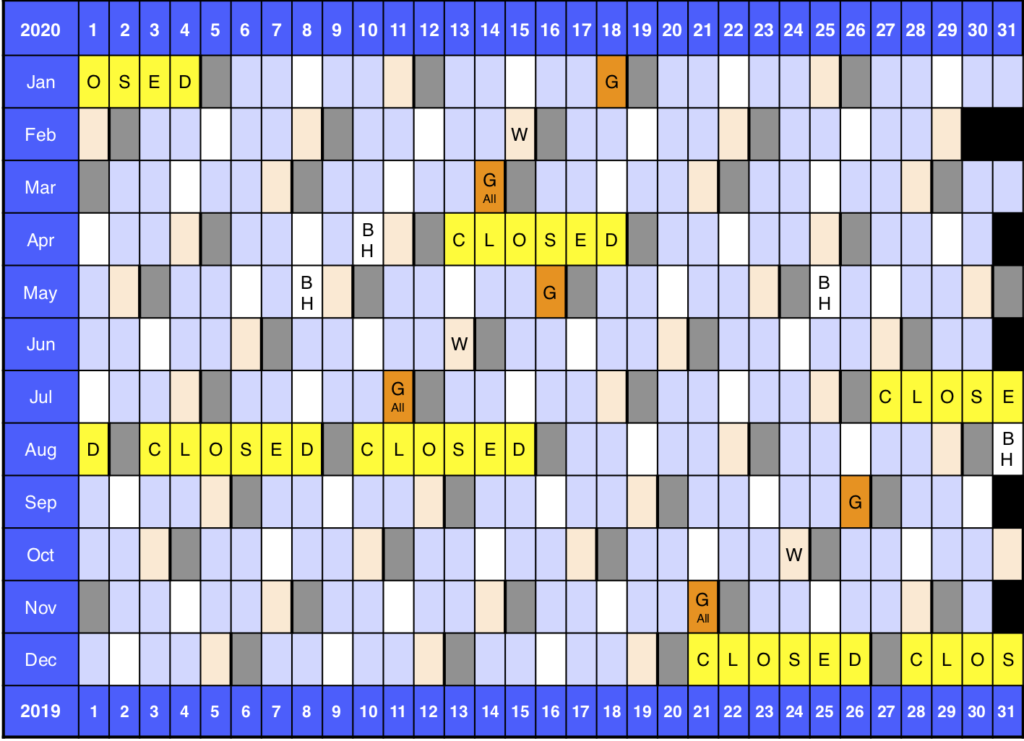 We always post assessment times as far in advance as possible to give students maximum notice. However, the times can only be calculated so far ahead of each assessment because they are based on class size and predicted attendance. Assessment dates are always on the main calendar and your attendance card.  The main Gradings are always at Clover Hill.
Junior Foundation – 9am
Junior Intermediate – 10am
Junior Advanced – 11am
Junior Masters – 12pm
For those who cannot make the main grading you may attend the catch ups running on the Saturday following the main grading at Jessopp Road.
Foundation & Intermediate 10am
Advanced & Masters 10:30am