Tao Te Kung Fu has been developed as an efficient Martial Art that will work for anyone irrespective of size and strength, it is therefore an ideal style for anyone to learn.
Kung Fu means "mastery through discipline"; it should never be reduced to something as trivial as just fighting. It is learning to master every element of life, physically, mentally and emotionally.
Develop physique and mental discipline
Achieve expertise fast with the most advanced, modern teaching methods
Techniques tried and tested in the security industry
Train with people at your own level
Good student : instructor ratio to ensure quality tuition and continued progress
Highest qualified martial arts and self defence instructors in the region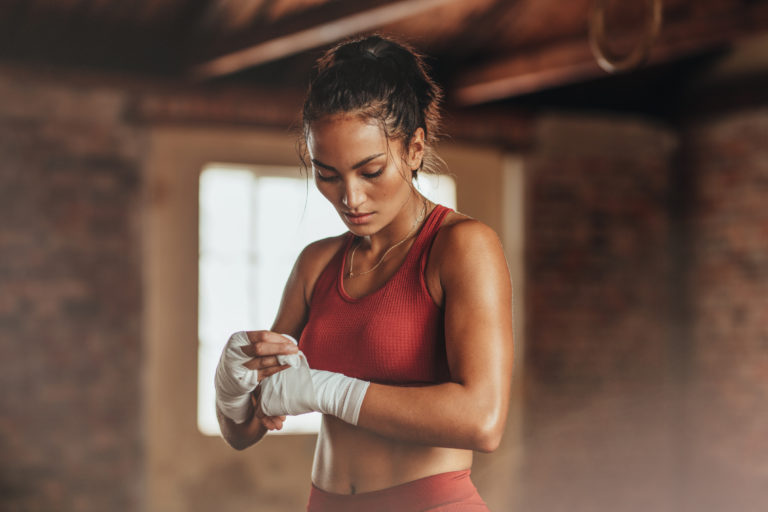 Many Martial Arts clubs are classically set up for students to take 5, 10 or 20 years to reach a Black Belt standard. This can be due to a lack of professional lesson and course preparation, large governing bodies forcing students to compete in tournaments to progress or holding back to take more tuition fees.
Many positive traditions are passed down through generations of instructors that form the core of a good system. However, the tradition of keeping secrets within blood lines, castes or races has lingering influences. This means that drawing out training beyond what is necessary in order to prove ones self by "time served" is still present.
Our 3 year Black Black Course is split into 3 levels to ensure a rapid progression with an in-depth understanding. Students train with others at their own level though out the course.
Everyone starts in the Foundation class with other beginners. Once the Foundation level is completed a student moves up to Intermediate class to continue the next stage and then on to the Advanced level. Once the Advanced level is completed a student earns their Black Belt and the opportunity to join the Master's Class.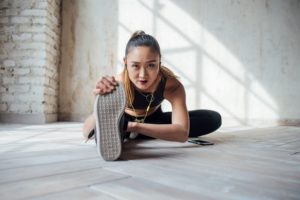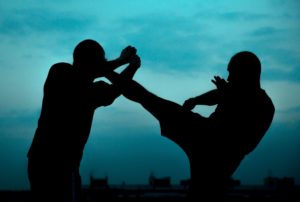 Foundation
 – Foundation Level
Set a goal so Big that you can't achieve it until you grow into the person who can.
The Foundation level is the first level for all students.  Each module takes 8 weeks to complete with a belt earned at the end of each.  This means the Foundation level can be completed in approximately 6 months.  The key elements of this level are:
No previous experience or fitness level required
Train with people at your level
Professionally developed curriculum, structured to ensure rapid and continuous progress
Cover primary combat techniques
Develop power through momentum
Create speed with fluidity
Increase reactions and reflexes to overcome inertia
Intermediate
 – Intermediate Level
You don't get what you want.  You get what you work for.  Find the path from here to there and take a step.
Once the Foundation level is passed a student progresses to the intermediate level. Each module still takes 8 weeks to complete but there a now 5 in total making this level 10 months long. The key elements of this level are:
Practicality – Structure – Economy of Motion – Attitude – Personal Development
Mid level combat techniques
Rapid kick combinations
More complex striking techniques and their application
Begin to understand the more subtle principles underpinning Tao Te Kung Fu
Personal development through understanding of self
Advanced
 – Advanced Level
Some people dream of success while others wake up and work hard at it.
The final level in the Black Belt course is the Advanced level. This is where students study the 5 elements. Due to the more in-depth nature of these modules each one is 16 weeks long making the advanced level 20 months in total. The key elements of this level are:
Water – Fire – Metal – Wood – Stone
Sophisticated, tactical & targeted strike combinations
Advanced combat techniques to deal with skilled opponents
Develop a more complex understanding of one's own psychological framework
Learn to incorporate the elemental principles into movement, attitude & lifestyle
Masters
– Masters Level
One day you will wake up and there won't be any more time to do the things you've always wanted.  Do it now. –   Poulo Gelho
The Masters' course is available to students once a Black Belt rank is achieved.  Unlike many Martial Art systems, post black belt training is not just a matter of time served or helping out with instructing the lower ranks.  During the 8 years of the masters course, students will progress through 3 different module types per year.  Each year students will focus on one module of grappling/locks, one module of unarmed combat and one module of weapons.  Each of these will build on what has been learned up to black belt as well as introducing new and exciting material.
A structured and progressive curriculum allows students to synthesise what they have learned and start to develop their own, unique way of practicing Tao Te Kung Fu.  No martial artist is the same, mentally or physically, and the Masters' course allows students to be creative and innovative as they fully master their potential.